Quantway
Quantitative reasoning pathway
Quantway is a set of quantitative reasoning course options designed to promote success in mathematics and to develop quantitatively literate students.

Quantway curriculum provides students with a firm conceptual mathematical understanding in order to master developmental or college-level goals and use quantitative tools intelligently in their daily lives.
Quantway courses are taught using a unique pedagogical approach that promotes collaborative learning and addresses social-emotional factors that affect student success. They also employ innovative curricula supported by aligned assessments and an online student platform. 
Quantway includes a set of 1-term offerings that are designed to meet a range of developmental and college-level student needs, and access is just $59 for students.
What One Student Says About Quantway
"Quantway has made me look at math in a different way. I appreciate it more and I understand it more. It'll help you with your everyday life."

Terrence Banks,

Former Quantway student at Cuyahoga Community College
Supporting Students In-Person and Online
Launched this year, our online courses are modeled after our in-person Quantway and Statway courses, which benefit from 10 years of research and evidence-based instruction and pedagogy.
Getting Started with online Quantway course options is as easy as 1-2-3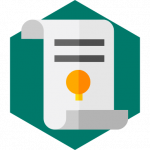 Complete the online
certification course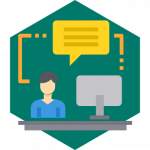 We are offering online faculty certification to teach our virtual courses this fall.
In light of Covid-19, these certification courses are currently free of charge.