Posted by Carnegie Math Pathways
On January 23, 2019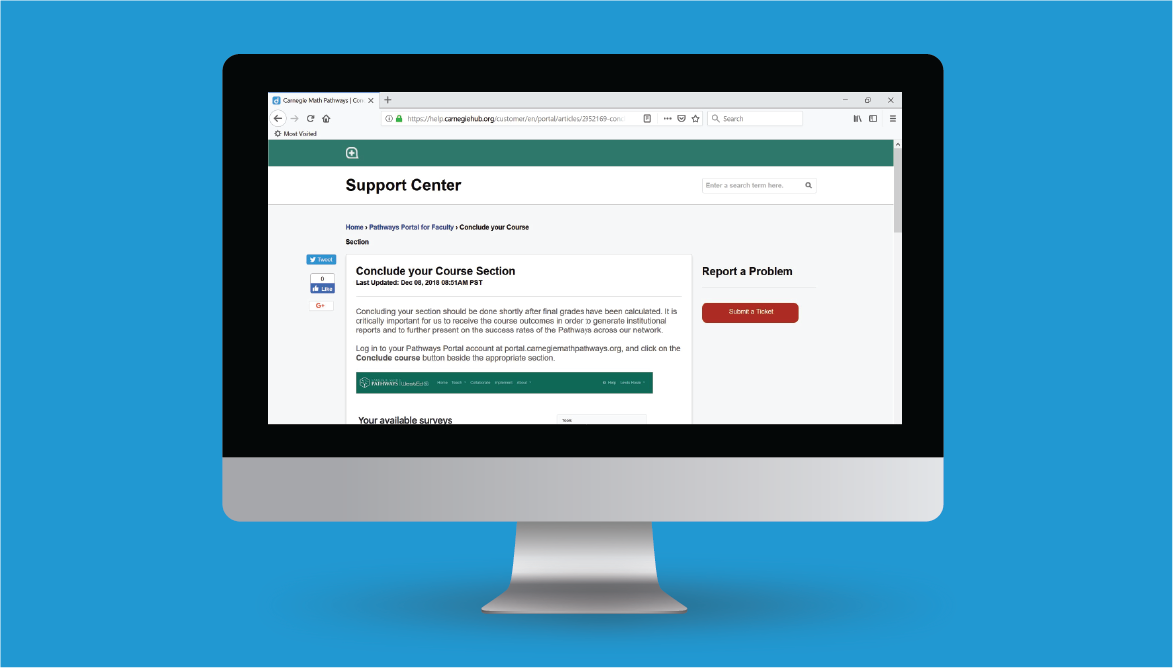 This is a friendly reminder to conclude your fall 2018 course section(s). This data is vital in the generation of institutional reports, which in turn is vital for us to continue to chart and share overall outcomes, and to consider any necessary improvements. Please conclude any outstanding course section(s) as quickly as possible.
Please refer to the Conclude your Course Section guide for step-by-instructions. Note: Facilitators can do this on behalf of faculty, if need be. Please refer to the Actions on Behalf of Faculty guide.
If you have any questions or issues around this process, please submit a help desk ticket.