Posted by Lisa Savcak
On January 22, 2019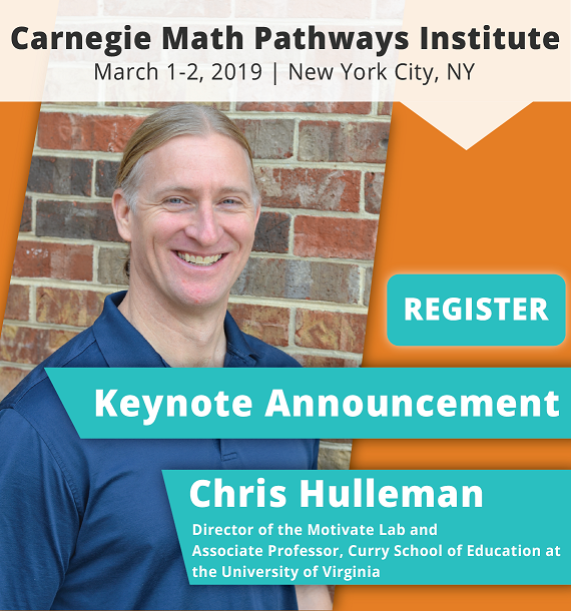 We are excited to kick off our 2019 network events with the Carnegie Math Pathways Institute in New York City, in partnership with the State University of New York (SUNY), and we invite you to join us! We're offering professional learning workshops on Saturday March 2nd focused on Productive Persistence student supports and math pathway design. Learn and share with your peers about the latest developments with Starting and Staying Strong supports and results, and lessons learned from the implementation of the new coreq, fundamentals, and college versions of Statway and Quantway!
Beyond these sessions, you'll also have a chance to hear from expert and student voices:
Student Keynote Breakfast, TBD

Chris Hulleman Director of the Motivate Lab and an associate professor at the Curry School of Education at the University of Virginia

Johanna Duncan-Poitier, Senior Vice Chancellor for Community Colleges and the Education Pipeline at SUNY
And, if you are planning to teach Statway or Quantway for the first time this spring quarter, summer term or next fall, sign up now for our 2-day new faculty training on March 1-2. This will also include Chris Hulleman and student keynotes and participation in the Productive Persistence workshop.
So bring your colleagues, and head to New York this March! To learn more about the event and to register, visit our event site.