Posted by Carnegie Math Pathways
On November 6, 2019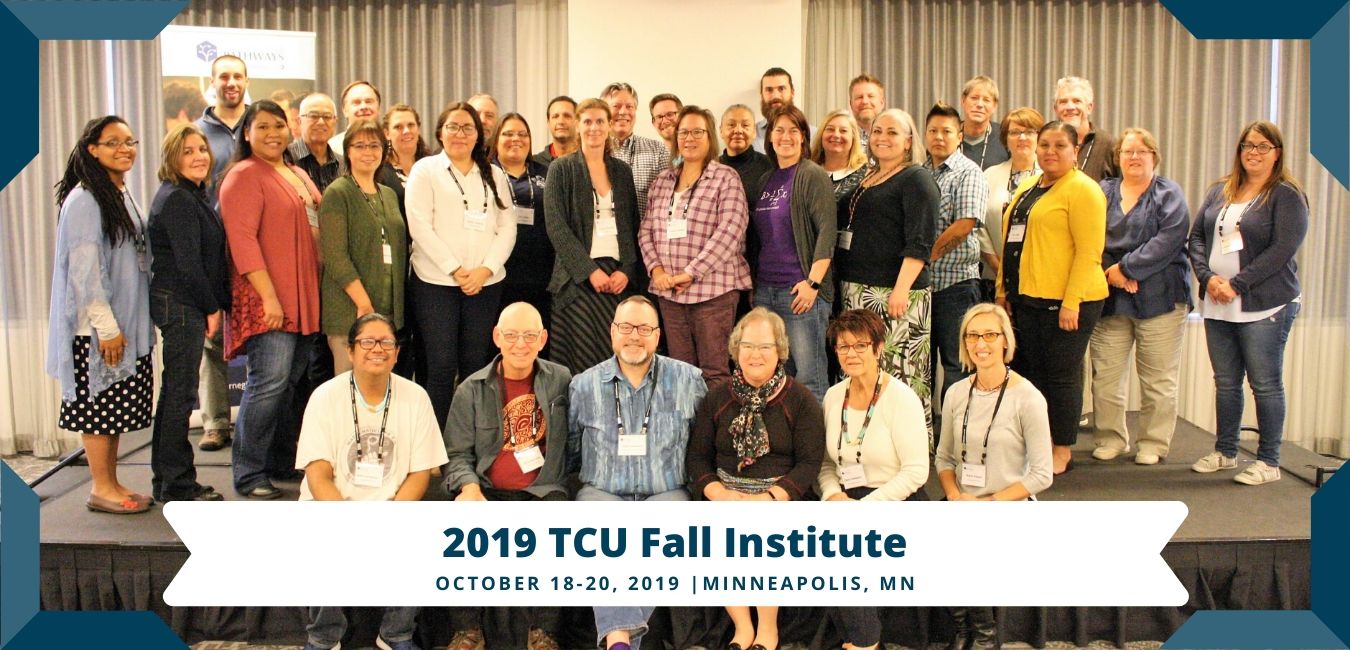 This past October, we were thrilled to host faculty and administrators from 12 tribal colleges and universities for the 5th CMP-TCU Institute in Minneapolis. 
The event included new faculty training as well as enrichment sessions for experienced faculty and administrators and student services staff.
Highlights from the event included: 
A community building introduction to ground the event in the local tribal context.

Led by TCU faculty, this session engaged the full group in a game of chance similar to some tribal games, as well as a norm-building activity based on the principles of the Seven Grandfather Teachings, and a group reflection on the value of engaging in this work together as a network.

Instructional demos highlighting best practices from each campus's Statway or Quantway implementation.

Faculty shared examples of indigenous methods used in the math pathways classes, out-of-class supports to encourage belonging, activities to help increase students' comfort in making mistakes and persisting, and strategies to increase attendance and group engagement, among several other best practices.

Two separate panel discussions featuring TCU voices and experiences

. One provided insights from TCU students and the second highlighted takeaways from TCU administrators and student services on math pathways implementation.

A session dedicated to rethinking assessments

and the evaluation of student mathematical learning through a framework of rehumanizing mathematics.

Honoring the TCU Advisory Committee members

with a 2019 NIC Leadership Award for their c

ritical role in shaping the TCU network and partnership with CMP.
We value the opportunity to bring this group together for continued learning and sharing. Thank you once again to all who attended and those that presented!
The architect Archibald Leitch brought his experience with the construction of industrial buildings to bear on the design of functional stadiums up and down the country. His work encompassed the first 40 years of the 20th century. One of his most notable designs was Old Trafford in Manchester. The ground was originally designed with a capacity of 100,000 spectators and featured seating in the south stand under cover, while the remaining three stands were left as terraces and uncovered.