Posted by Scott Strother
On May 30, 2018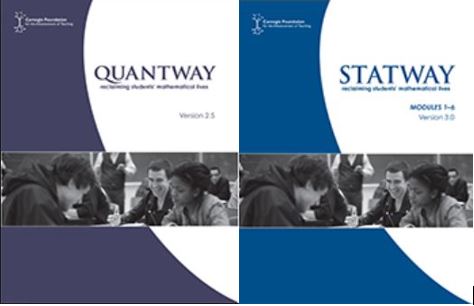 Faculty Facilitators have been sent pricing and ordering information for Pathways offerings for the 2018-19 academic year. They received ISBNs from XanEdu and pricing for all printed workbooks with access codes. They also received pricing for digital access only (if you choose to print locally); however, the ISBNs and ordering information for this option are not yet available. Faculty facilitators will be notified as soon as the remaining information is ready.
Note: If your institution decides to go with the enrollment based contract, then please let us know and we'll issue you different ISBNs (that correspond to the new contract's pricing structure). Contact help@carnegiemathpathways.org for questions.