On a path to college completion!
Statway students graduate, transfer, and earn 4-year degrees at significantly higher rates than their matched peers. Read more in our new post-Pathways study.
Longitudinal Analysis
Review reports featuring analysis on specific Pathways implementation elements, variations to implementation, matched student comparison studies and post-Pathways completion and transfer results.
2019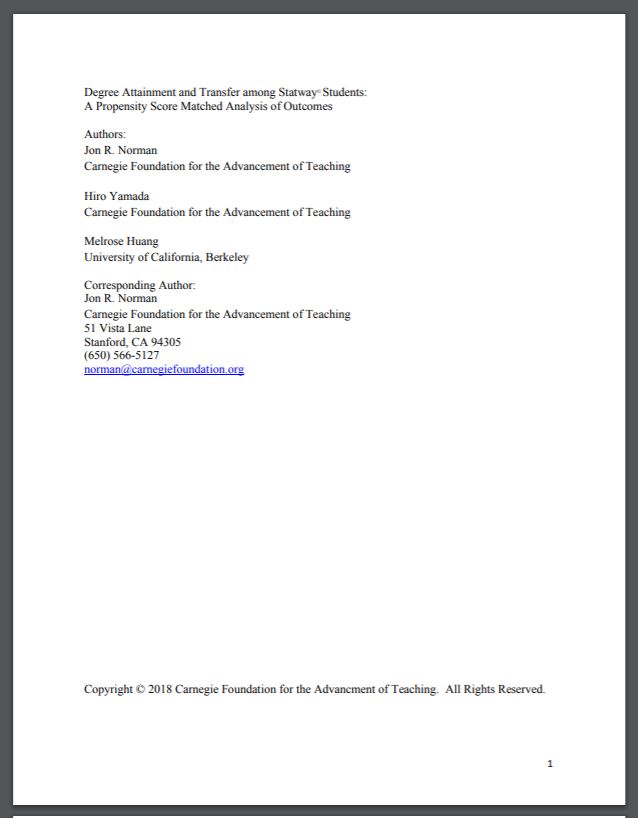 This study compared students from 6 Statway institutions, who enrolled in 2011-12 and 2012-13, with similar students using propensity score matching, and examined graduation and transfer rates after 5 years.
2017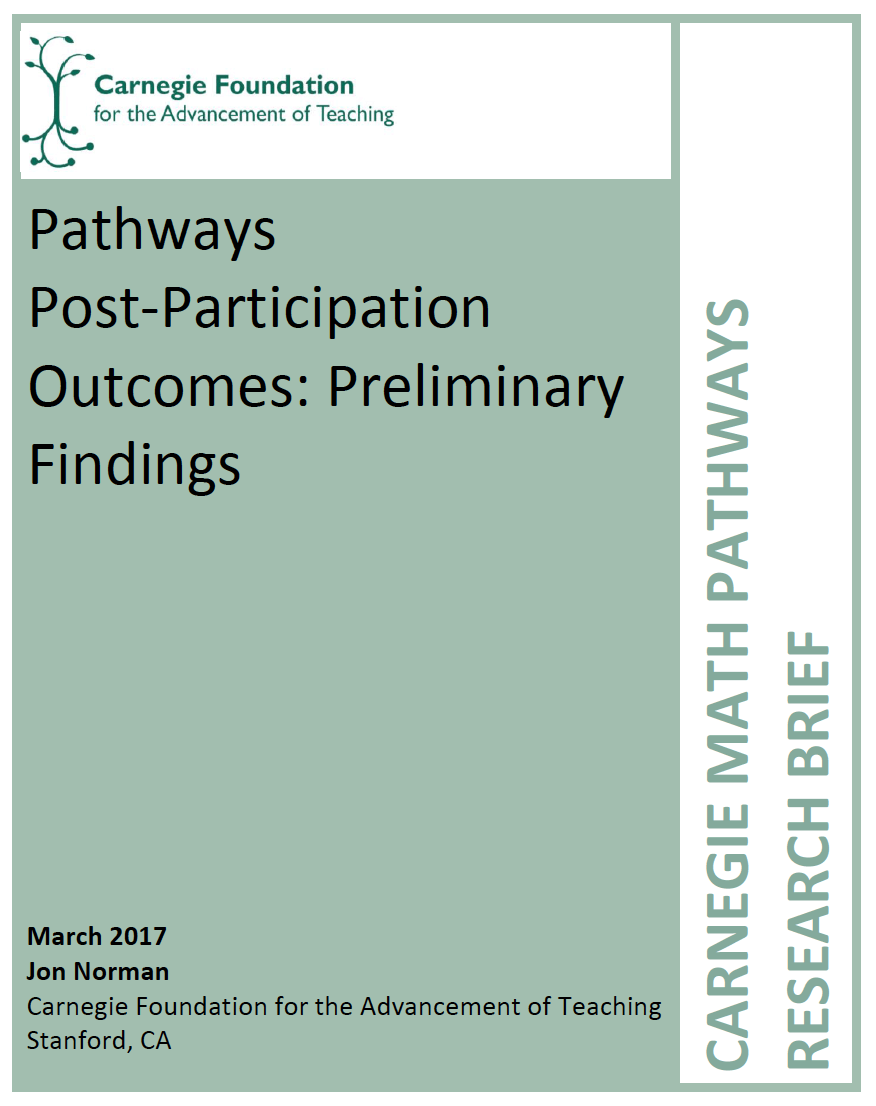 A preliminary study of longitudinal data showing that Statway and Quantway students are earning more college level credits and also more likely to transfer than students at large.