Posted by Lisa Savcak
On March 27, 2019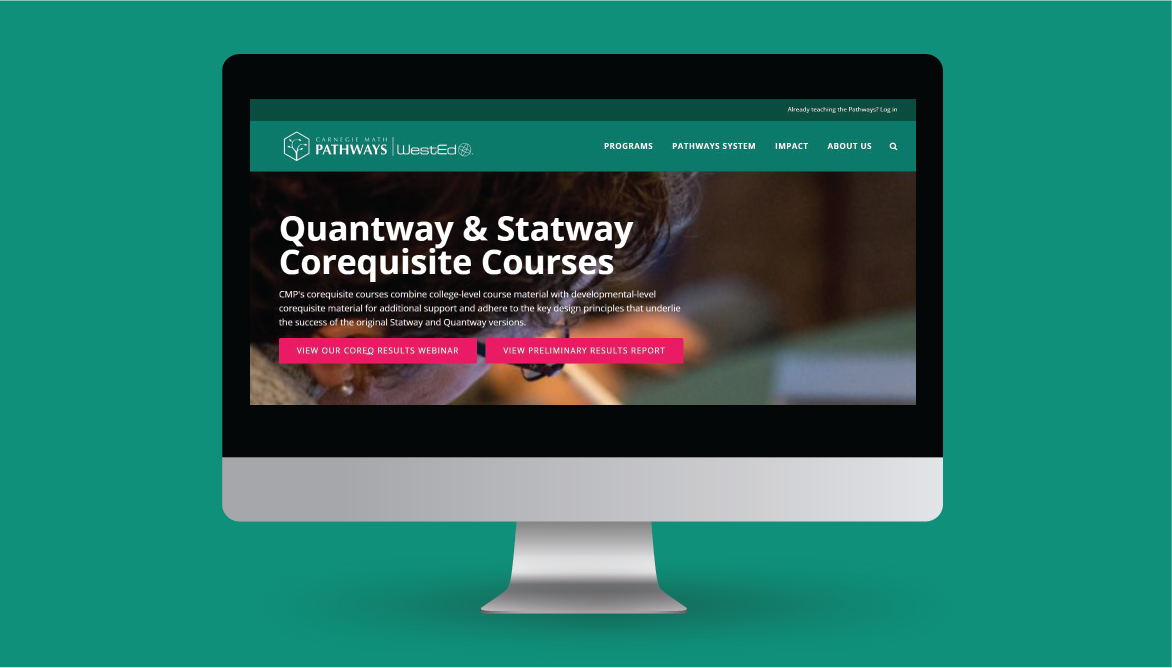 A newly released WestEd study examines the challenges and successes of CMP corequisite implementation at six institutions in six different states. Across these institutions, 65% of students—students who would have otherwise been placed into traditional developmental courses—earned college math credit in a single semester. That's more than three times the success rate of the traditional remedial approach, saving students time and money on their path to a degree.
On March 13, we hosted a webinar to share these promising findings with our network as well as non-network participants interested in learning about CMP coreqs. The webinar was very well attended, reflecting the interest in and need for these types of thoughtful and quality offerings.
Webinar presenters included network members:
Ellen Mulqueeny, Math Faculty, Kent State University

Yolanda Manzano, Math Faculty, Richland College

Thales Georgiou, Instructional Dean, Richland College

Kelly Kohlmetz, Math Faculty, University of Wisconsin, Milwaukee
A recording of the webinar is available at our website along with responses to commonly asked questions about Statway and Quantway corequisites.
Kudos to all the CMP network faculty and administrators who have helped design, launch, and improve the Pathways Coreq courses and supports for future implementers!