45th AMATYC Annual Conference
Are you attending the 45th AMATYC Annual Conference? Join us at one of our below sessions while you're there!
Explore how real collaborative learning, adaptive learning, and data-driven socio-emotional interventions can be a reality for entry-level mathematics students in a digital course. Understand the design process of transitioning a successful face-to-face mathematics course into the online space, before engaging in interactive collaborative learning and socio-emotional activities.
Date and Location: 
Saturday, November 16, 2019
10:45 a.m. – 11:35 a.m.
Room S116
Presenters: 
Mel Taylor, Mathematics Instructor, Ridgewater College
Lewis Hosie, Instructional System Support Coordinator, Carnegie Math Pathways.
This session will focus on strategies for incorporating issues of equity, social justice, and cultural relevance into math lessons, and the adaptation of classroom activities for diverse student audiences. Exemplar lessons from a faculty lead initiative will be discussed, including teaching strategies to support students' respectful conversations around the topics.
Date and Location:
Sunday, November 17, 2019
8:15 a.m. – 9:05 a.m.
Room S161
Presenters:
John Kellermeier, Faculty Mentor, Carnegie Math Pathways (retired math faculty from Tacoma Community College)
Earle Crosswait, Academic Skills Specialist – Mathematics, Saginaw Chippewa Tribal College
Dan Ray, Lead for Faculty Development, Carnegie Math Pathways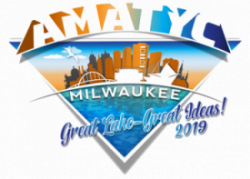 Dates and Location
November 14-17, 2019
Milwaukee, WI