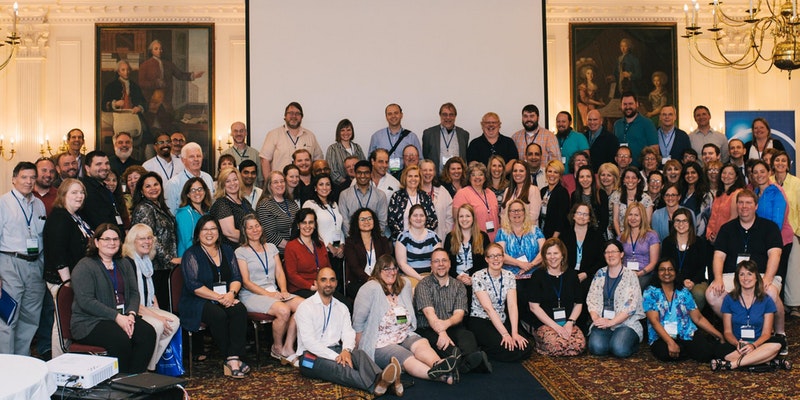 Overview
The 2017 SUNY Math Pathways Fall Institute, hosted by SUNY in partnership with Carnegie Math Pathways, will take place October 13-15, 2017 in Albany, NY. The purpose of the Institute is to give campuses an opportunity to explore the Quantway/Statway curriculum and plan for implementation, alongside Carnegie and SUNY faculty and administrators.
Who should attend?
Math Faculty, Administrators & Advisors: Campuses that are interested in exploring Quantway and/or Statway are invited to bring a team, consisting of math faculty, administrators (Chief Academic Officers, Deans, Department Chairs, etc.), and advisors. Teams will learn more about the Pathways and work together throughout the weekend to develop goals, objectives, and action plans to consider offering Quantway/Statway at their college.
Explorers: A special session will be held on Friday, October 13 from 12:00 to 5:30 pm for anyone interested in learning more about the Pathways.
Returning Faculty (SUNY 12 & 9): The Fall Institute will offer enrichment sessions on Saturday, October 14 and Sunday, October 15 for faculty who have already been trained to teach and/or are currently teaching Quantway/Statway. More details to come.
Please Note: The Fall Institute does NOT offer a full faculty training session. These trainings are provided at the spring and summer forums only. If you are a faculty member from a participating Quantway/Statway college who intends to teach in Spring 2018 and has not attended a prior faculty training session, contact Christine Kelly at 518-320-1497 or Christine.Kelly@suny.edu.
Registration
Registration is free for all SUNY campuses. Each attendee should only register for ONE track (e.g. New Faculty, Returning Faculty, Explorer, etc.)
Reserve Your Hotel Room
There is a room block at the Desmond Hotel. Rooms are limited, so make your reservation as soon as possible, using the following information.
Reserve a romm 
Refer to group code: 12P7XK
* Room rates within this block are at the current government rate of $116/night. (If you are seeking reimbursement for your hotel room, you must book your room at the government rate.)
Agenda
The following is an abbreviated agenda. A more detailed agenda will be sent to registrants prior to the Institute.
Friday, October 13
11:00 – 5:00 Registration
12:00 – 12:30 Lunch
12:30 – 5:30 Explorer Session
4:30 – 5:30 Pathways Perspectives Panel
5:30 – 7:00 Welcome Reception
Saturday, October 14
8:00 – 12:00 Registration
8:00 – 9:00 Breakfast
9:00 – 12:00 New Faculty/Administrators Team Sessions
12:00 – 12:30 Lunch
12:30 – 1:30 Keynote
1:30 – 4:30 New Faculty/Administrators Breakout Sessions
1:30 – 4:30 Returning Faculty Enrichment Sessions
4:30 – 5:30 General Session
6:30 – 8:30 Group Dinner
Sunday, October 15
8:00 – 9:00 Breakfast
9:00 – 10:00 New Faculty/Administrators Breakout Session
9:00 – 10:00 Returning Faculty Enrichment Session
10:00 – 12:30 General Session
12:30 Boxed Lunches