Sparking a Movement: A Look Back at a Decade of Math Pathways
Our community's dedication to transforming math teaching and learning has helped give rise to a math pathways movement that is removing barriers to college and career success. As we celebrate our 10th anniversary, we're sharing reflections on our community's impact and our vision for our next 10 years.
A Note from Executive Director Karon Klipple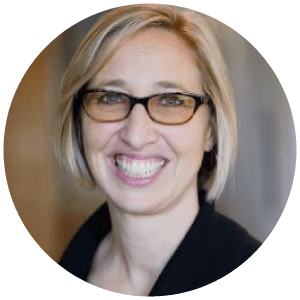 This year marks the 10th anniversary of the Carnegie Math Pathways. Since the founding of the Carnegie Math Pathways, we have witnessed an incredible shift in the field of developmental education. We at the Carnegie Math Pathways are proud to have helped spur this movement to more equitable and impactful outcomes for students.
Voices from the Field
Hear reflections directly from our community on the impact the Pathways has had for them.
Photos from Our Community
In the 10 years since our work began, we've planted professional relationships that have blossomed into camaraderie and for many, personal friendships. As part of our look back, we're sharing the many faces and places of the Carnegie Math Pathways with photos submitted from educators and administrative leaders in our community.
Blog Posts
We've created a new blog series to share reflections from educators on what it means to be a part of the network, highlight insights and lessons learned on creating quality math learning experiences, and examine how our efforts to achieve more equitable outcomes and opportunities for students in mathematics.