Posted by Lisa Savcak
On February 27, 2018
The 2018 Winter Institute on Feb 1-2 brought together 32 attendees from 14 institutions from around the country and internationally in a new venue. We were fortunate and excited to partner with American River College (ARC) to host this event on their campus in Sacramento, and we welcomed representatives from 7 California colleges, 4 New York colleges, Nicolet Area Technical College, the University of South Dakota, and University of Saskatchewan.
The event opened with remarks from ARC's president, Dr. Thomas Greene, who reflected upon the value of Statway at his institution and the importance of sustaining and growing these opportunities to improve success for all students.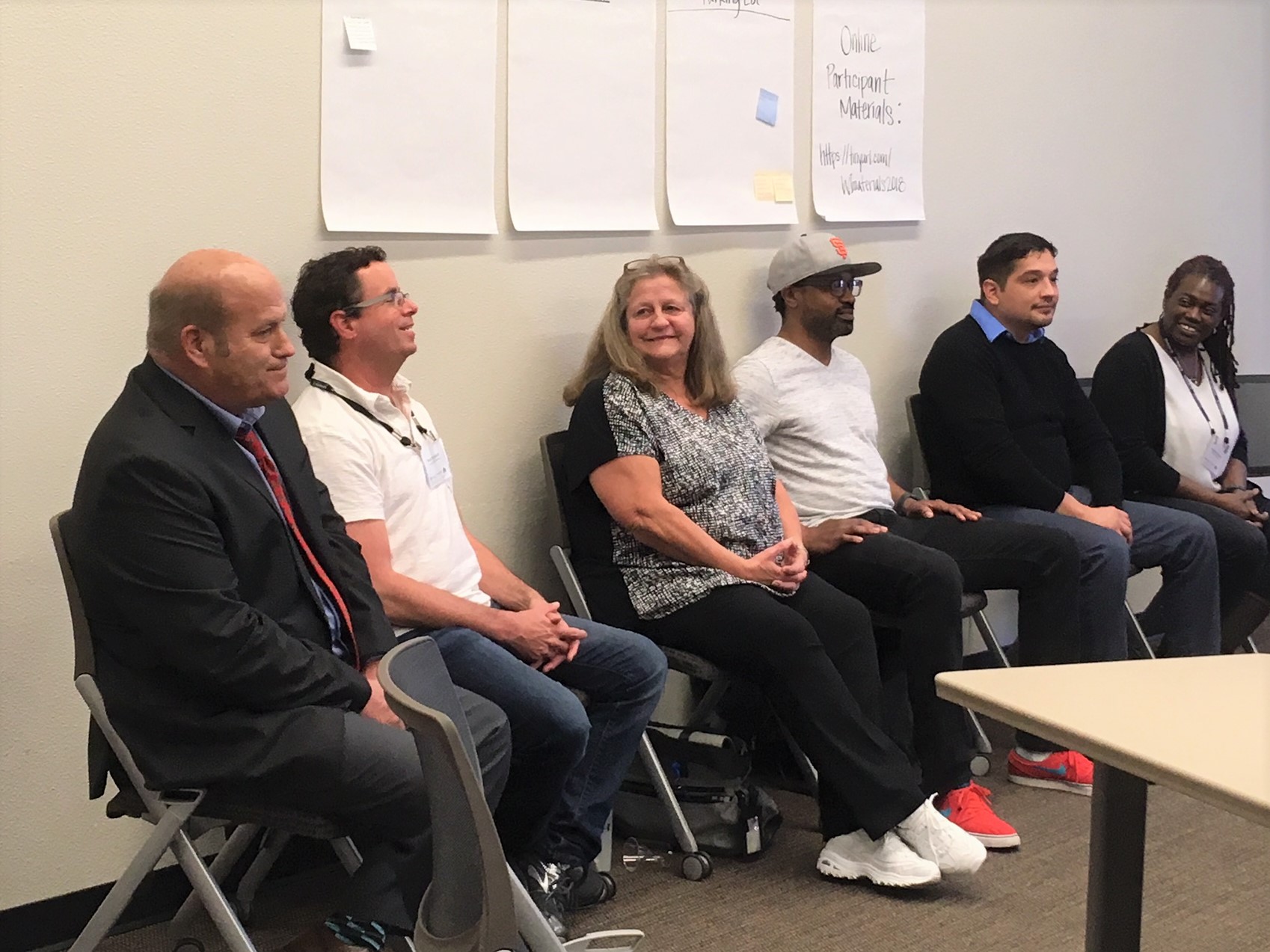 We were also fortunate to hear from a panel of four students who provided perspective on how Statway helped them improve their studying, and that the collaborative aspects of the class as well as tutoring support were crucial to their success.
Among the notable comments from the students, Cesar Torres, a former Statway student and now MA student at Sacramento State, shared that even now in his graduate studies a key message from Statway still resonates with him: your brain can grow. He remembers this not only in his continuous learning, but also as he mentors other students.
Overall, attendees appreciated the modeling of the pedagogy, the in-depth orientation to the Pathways approach, and the team planning times.
We want to thank the Faculty Mentors and Administrative Coaches who made significant contributions to designing, implementing, and again improving this year's program. Faculty Mentors Michelle Brock, Jim Willis, and Read Vanderbilt led the faculty sessions. Stephanie Delaney co-facilitated the administrative strand.
The involvement of our network in leading this event and in providing a wonderful venue at which to welcome these attendees truly helped make this a remarkable learning event.